Close
The land called to Gérard Perse.
This was a far different existence from the world of retail marketing he had known for twenty years. Here was the promise of a calm and convivial life.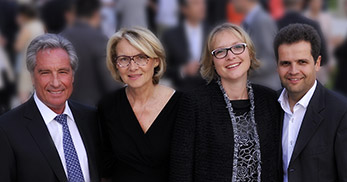 After much consideration he pulled up stakes and made the move to Saint-Emilion in the early 1990s.
It was the beginning of a long journey...
Today, his daughter Angélique, his son-in-law Henrique, and their two children—born in Saint-Emilion—live at the property.
With the same passion which brought their grandfather to this land twenty years earlier, each day the grandchildren of Chantal and Gérard Perse become more attached to their playground: the vineyard...