Close
In 2001, Château Lapeyronie, now know as Clos Lunelles, came out of relative obscurity with the help of Gérard Perse's "magic wand" (according to Robert Parker's expression).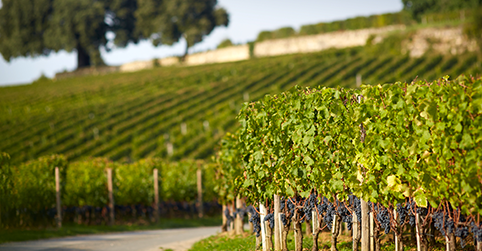 This small (8.5 hectare) Côtes de Castillon estate proved its incredible potential by earning a 93/100 mark from the famous American Wine Critic for Perse's first vintage.

Gerard Perse's hugely successful involvement in the long understanding Côtes de Castillon appellation is clearly another feather in his cap.

Châteaux Pavie, Pavie-Decesse, Monbousquet and Bellevue-Mondotte are all managed by Gérard Perse. CLos Lunelles was added to this impressive list.

Gérard Perse's prestigious reputation in Saint-Emilion is sure to be even further enhanced by this recent acquisition in the Côtes de Castillon. It represents an exciting new challenge for a man in love with the finest terroirs in Bordeaux, who has decided to invest time and energy in this relatively little known appellation with an outstanding potentiel.

What can be called the "Perse's method"consists of taking the search for excellence to the extrem. This method has now been applied to this small estate that - all but unknown yesterday- is now rapidely joining the list of Bordeaux's greatest wines.

In 2010, CLos Lunelles shows a different label more modern.