2013
Inauguration of the new winery renovated by the architect Alberto Pinto.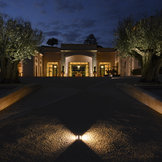 Discover
2012
Premier Grand Cru Classé ʽʽA'' de Saint-Emilion.
Château Pavie is promoted to the rank of Saint-Emilion Premier Grand Cru Classé "A".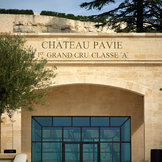 Discover
1998
Gérard Perse
Jean-Paul Valette sells Château Pavie to Gérard and Chantal Perse.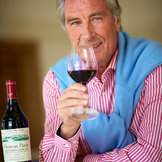 Discover
1957
Jean-Paul Valette
Upon his grandfather's death Jean-Paul Valette takes charge of the fortunes of Château Pavie.
1955
Premier Grand Cru Classé B
In the first Classification of Saint-Emilion wines, Pavie achieves the rank of Premier Grand Cru Classé "B".




1943
Alexandre Valette
Alexandre Valette, a négociant from Saint-Ouen who already owns the neighboring vineyard of Troplong-Mondot, purchases Château Pavie.




1923
a modern vat house is built.
1912
Ferdinand Bouffard breathes his last
The dynamic négociant breathes his last. The different domaines continue as best they can during the First World War while awaiting a new owner. This comes in 1919 in the person of Albert Porte. He sells Pavie-Pigasse—which will become Pavie-Decesse—and unites the other domaines to create the current Château Pavie.
1873
Ferdinand Bouffard
Ferdinand Bouffard, a Bordeaux négociant, inherits the Domaine de la Sable. Gradually, over twenty years, he purchases the smaller neighboring vineyards of Pigasse, Chapus, Fayard and Dussaut to create a property of almost 50 hectares! Although he gives birth to what would become Château Pavie, Bouffard continues to vinify and sell each property's wine separately: Larcis-Bergey, Pavie-Pigasse, Pimpinelle, Clos Simard and La Sable.
1867
The Pimpinelle property
The Pimpinelle property belonging to Messrs. Fayard and Chapus is awarded a gold medal at the Paris World's Fair.




IVth century
The peach Pavie
The first vines are planted in Saint-Emilion on the "Pavie Hillside". Before this period red-fleshed peaches grew on these hills, a variety of fruit called "Pavie peaches" which gave their name to the vineyard. In time, peaches give way to vines.