Close
"New" Château Pavie!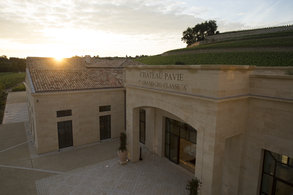 After more than two years of works (these began in April, 2011) which combined the best architects, Château Pavie, the most well-known Perse's Vineyards property, reveals a new face. This complete restructuring, and spectacular, was led by the famous cabinet of architecture and decoration Alberto Pinto. The new buildings of Château Pavie were not only designed to answer the high technical requirements of wine making and breeding of a first Grand Cru Classé, but also join an oenotouristique approach in full development.

" I would want that every visitor of Pavie feels here a particular emotion, a real pleasure. "